Why breeders choose Nutrix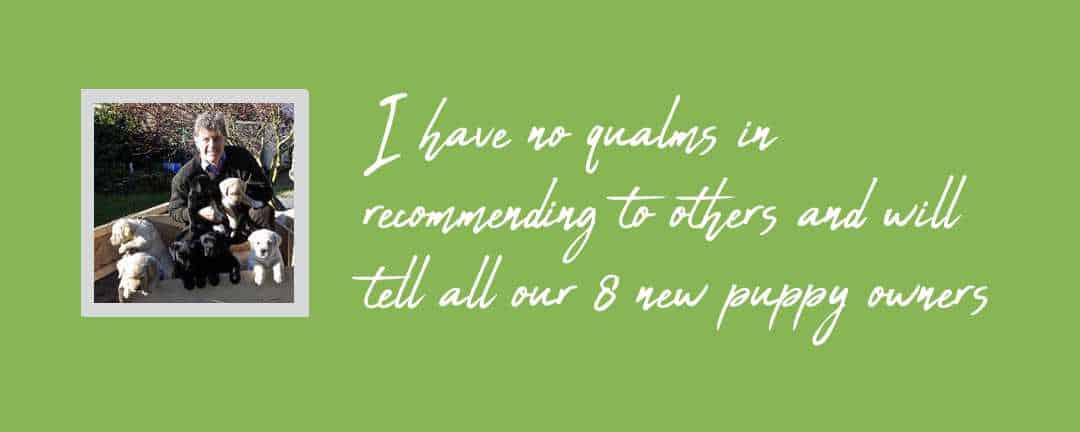 I just wanted to echo some of your other positive testimonials and say thanks. We had Maple our 3 year old Labrador bitch on another branded dog food under the recommendation of a breeder. However she always had runny stools and the food was obviously disagreeing. Having read a lot of reports online why wheat and cereal rich dog food is not natural for dogs I discovered your brand and decided to give it a try. First time we fed it to Maple she went wild with excitement and scoffed it down.
Amazingly her stools firmed up immediately and she is visibly much healthier. She has just had puppies and I am sure the protein rich diet has helped her through this difficult feeding period when her 9 pups really take it out of her. We have now weaned the puppies onto your puppy food and they are thriving on it. During the early weaning process we tried various other puppy food, soaking it beforehand to make it easy in the early stages. However the other food was often very difficult to mash up as it had a rather unpleasant spongy texture.
In contrast your Nutrix food is very easy to soak and mash up for the puppies which tells me that the right ingredients have gone into it. I have no qualms in recommending to others and will tell all our 8 new puppy owners that they should seriously consider Nutrix as the best food.
James Pritchard-Barrett
Purchase chicken, turkey, salmon and sweet potato puppy recipe