Nanook and Loki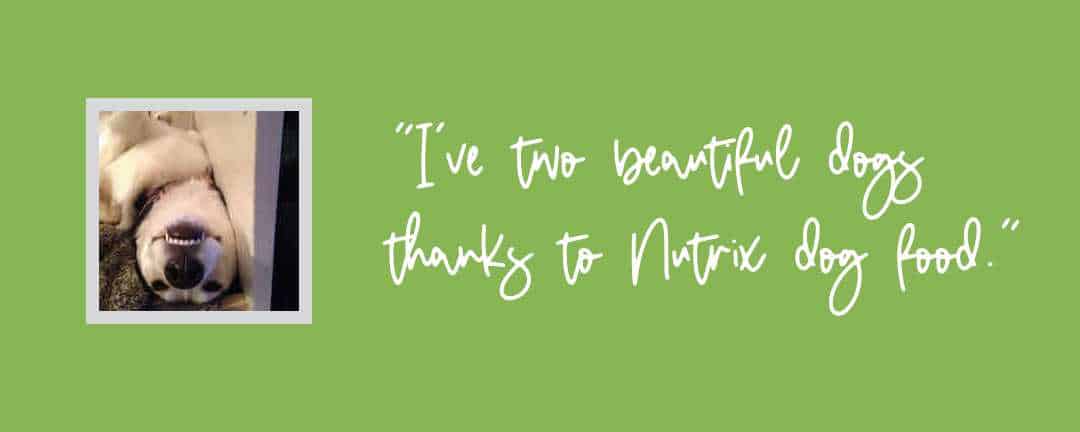 Just like to say thank you...
I've two beautiful dog's thanks to Nutrix dog food. My beautiful siberian husky came to us with hideous digestive problems, she had ulcers from top to bottom and would cry going to the loo.
All the treatment the vet gave and foods did nothing ... we even talked about pts as we felt she was suffering to much... so wide awake trailing the internet I found Nutrix pet food, one I'd not tried. After reading the information I ordered the food... it arrived in good time, Noodles ate the food no problems. This was fabulous, as she had made the connection food =pain. Within 24hrs she had done a solid poo ....I cried, but kept my fingers crossed and excitement calm and waited. Within one week her mouth and bottom ulcers had gone and best of all we could see this cheeky girl coming alive. Over a year later she's still doing fabulous and looks amazing... and produces the best solid poos (never thought I'd be excited to say that ).
So thanks again LOVE nanook, Loki and mummy & daddy.
Janet Hill