Megan and her English Bull Terrier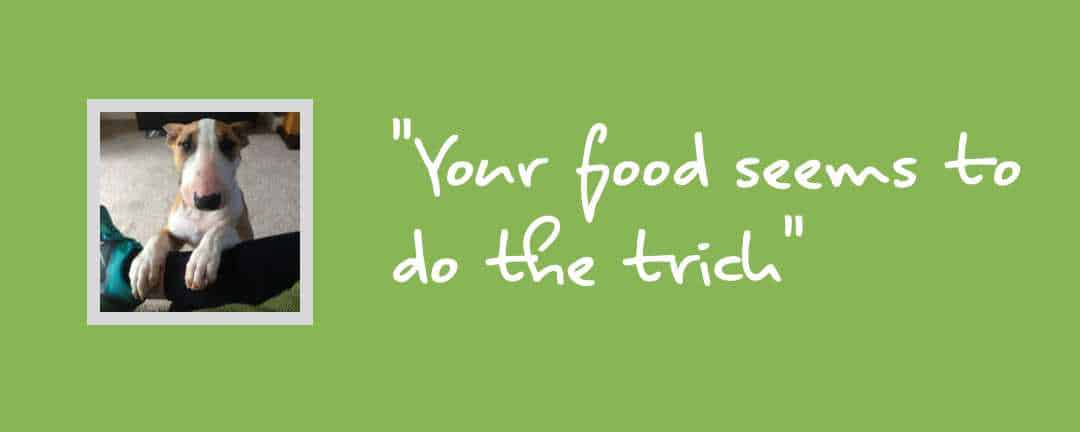 Hi there!
I just wanted to send you a quick message about how much my little English Bull Terrier is enjoying your food! He seems to be rather fussy about what flavours and textures he likes, but your food seems to do the trick!
I've attached a little picture of him, in case you wanted to see!
Thank you again and I hope you carry on making great dog products.
Best wishes,
Megan