Herbie the Weimeraner - Changing to grain-free made the difference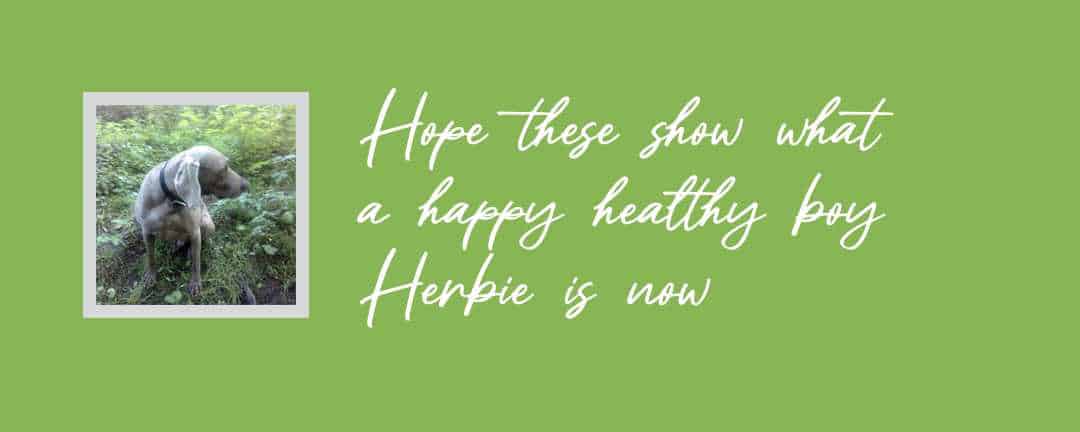 Hope these show what a happy, healthy boy Herbie is now. We got him last Christmas from the Weimaraner Club of Great Britain rescue kennel to keep our female weimaraner, Purdey, company. He had diarrhoea when we got him which they said would settle down but it just got worse and we had no medical history either being a rescue dog. He eventually had a complete collapse and the vet thought he had Addison's disease. £1,200 later we took him home and bought Nutrix having decided to see if he was intolerant to cereal and rice.
Yes he was and now he is a different dog. The vet didn't even try this as all they want to do is sell you the Hill's Science Diet which they have a cut in and which was making him worse. Anyway we now have a super dog who is the most perfect companion for Purdey (who eats Nutrix too as both dogs take food from each others bowls). The third photo will show you just how happy (and spoilt) the two of them are!
Best wishes
Carl