Flash and Hunney - a testimonial for Senior Light - a great diet for older dogs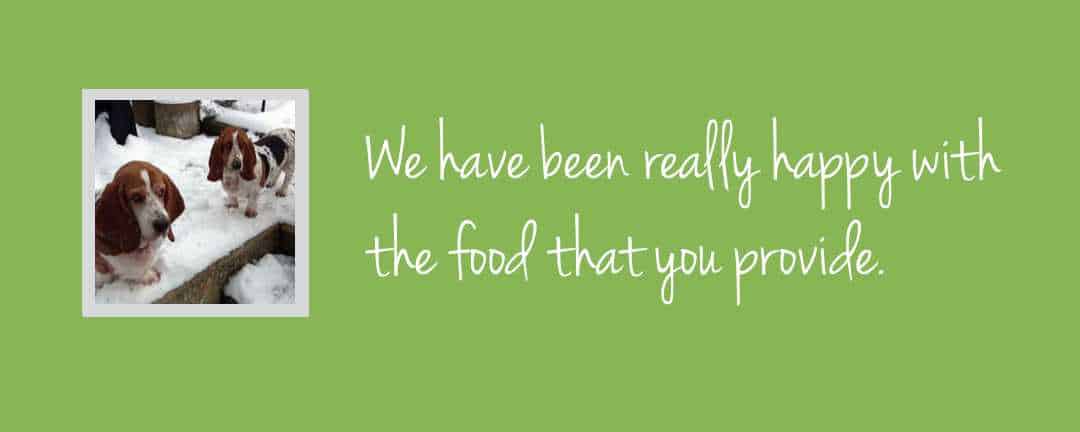 Since being on Nutrix food we have noticed with our three dogs so far:
Flash -7 years old is eating the senior/light mix. He has during the last 4months lost 3 kilograms in weight which helps with his bad back. His coat has improved and he seems to be happier in himself. He loves the food and his pooh's are always solid. It seems to help with his allergies and we have noticed that his chin, and his arm pits are not so sore anymore.
Hunney - 8 years old is also eating the senior light mix. She has only been eating it the last 1-2 months and already she has lost 1 kilogram in weight. She loves the food and wolfs it down at meal times compared to James Welbeloved where she was fussy. She seems to have more energy and again happier in herself. Her pooh's are always solid now and she does'nt seem to have a gurgly tummy anymore.
Lola - 18 months old has recently moved on from your puppy food to adult food with no problems. She as always loves meals times and always has lots of energy.
We have been really happy with the food that you provide. We will continue to purchase it as we believe out of several brands we have found the best suitable food for all our basset hounds.

Ben Goodfellow
Purchase senior trout with salmon sweet potato and asparagus recipe